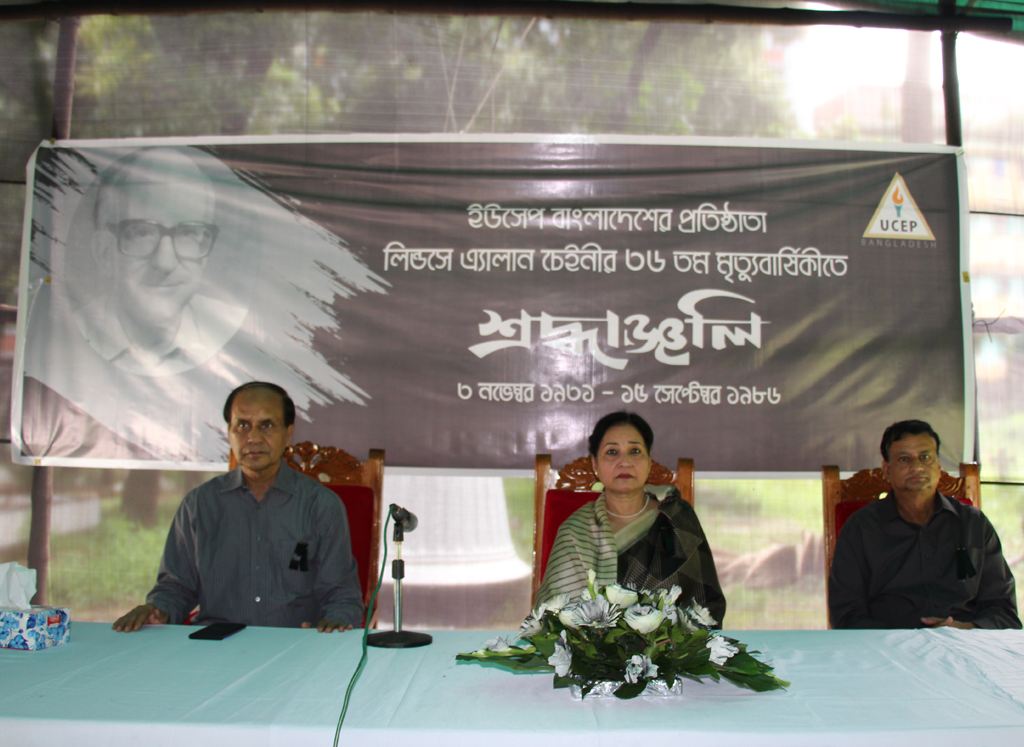 UCEP Bangladesh observed "Cheyne Day", the 36th death anniversary of its founder Mr. Lindsay Allan Cheyne.
A commemorative program was organized at the Christian Cemetery in Narinda, Dhaka where Mr. Neaz Ahmed, Honorary Consul of New Zealand Consulate in Bangladesh was the special guest. Ms. Parveen Mahmud FCA, Chairperson, UCEP Bangladesh and Md. Abdul Karim, Executive Director, UCEP Bangladesh, fondly remembered the contributions of Mr. Cheyne and paid tribute to him.
Ms. Parveen Mahmud FCA said, "Mr. Cheyne looked to help the underprivileged children who led a life of miseries or were adversely affected by poverty and had to earn their living through work and he wanted to uplift their lives through delivery of education to them. We heartily acknowledge his dedication and contribution, and the people of Bangladesh will remember him forever".
Dr. Md Abdul Karim, Executive Director of UCEP Bangladesh said that "Cheyne felt moved to see the distress of the life of the children engaged in labour in our country in those days in 1973 and he decided to do something to change their lives establishing UCEP Bangladesh. UCEP Bangladesh has been working to help 35 thousand children, youth and adults to provide education, skills training and to get decent employment".
The members of UCEP Board and Association, Senior Management Team, existing and former students also paid homage to Mr. Cheyne by placing floral wreaths to his cemetery and deeply acknowledge his contributions.