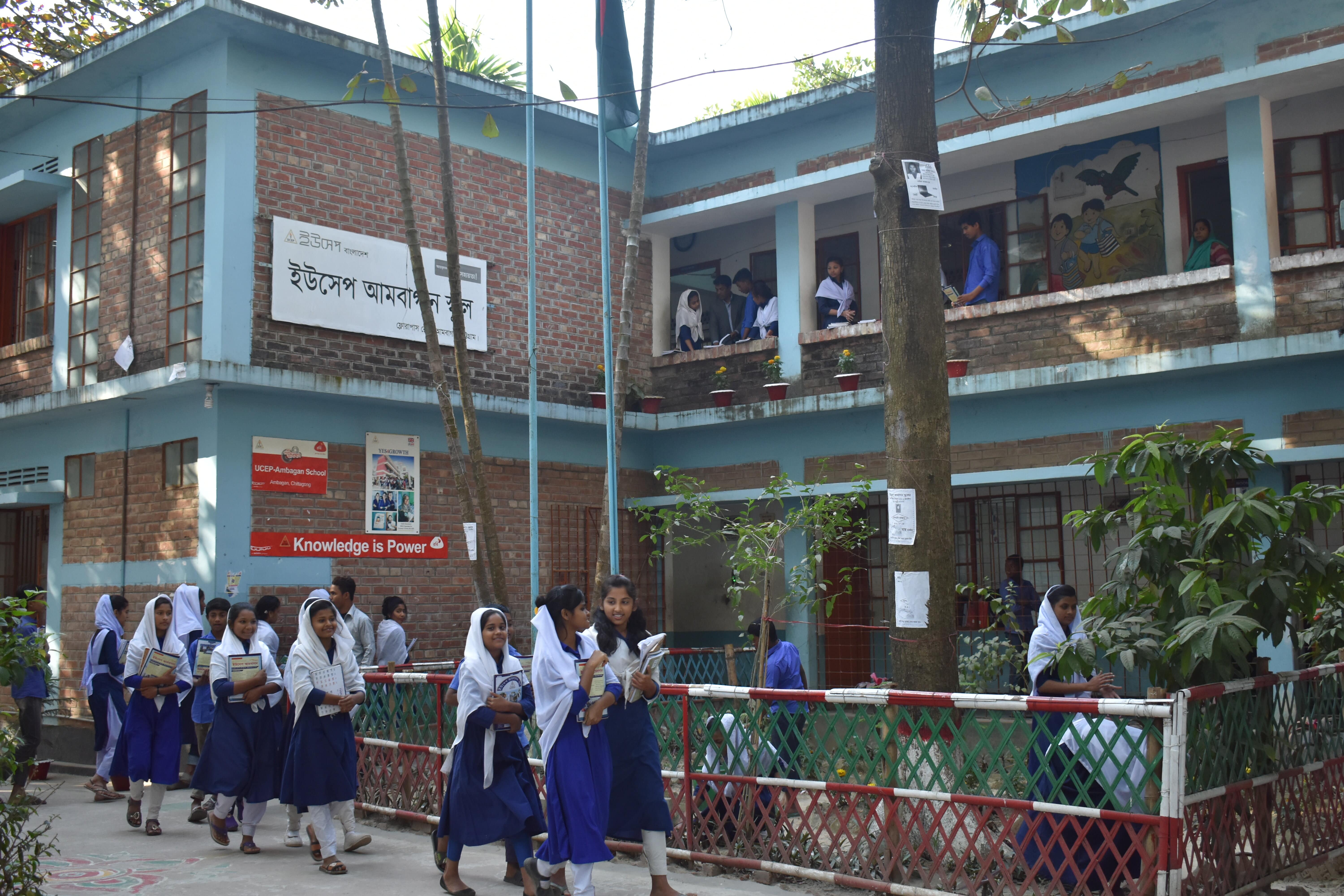 Chittagong Division is located in the southern part of Bangladesh covering rolling green hills, dense forests, cool climate and broad sandy beaches. The division is geographically the largest of the eight administrative divisions of Bangladesh. It covers the most south-eastern areas of the country. The Chittagong Division is an important agricultural area, as well as being a major supplier of hydroelectric power. The city of Chittagong is the country's most important seaport and a vital commercial and industrial center.
UCEP Bangladesh program started the regional operation in 1980 with two General Schools in Ambagan and Motijharna area, where the number of students was only 350 and after that in 1992, the program operation was expanded by opening one Technical School. Now, UCEP Chattogram Region provides service to about 7500 underprivileged children and youth each year through its eight General Schools and two Technical Schools, comprising of 53% girls in education and 40% females in TVET, 5% Person with Disabilities (PWDs) and 2% ethnic minorities.
In addition, the region has been offering SSC(Voc) program under BTEB since 2006. Students of this institute always achieved outstanding performance in public exams since its inception.
sirabad, Chattogram on July 2019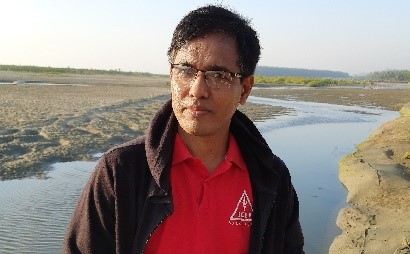 Regional Manager
Joy Prakash Barua
Shahana Aktar
UCEP Ambagan Technical School
Shahana Aktar was born at Begum Ganj up-zella under Noakhali district. Her father is a farmer and mother is a house wife. She got settled marriage with Mr.Abul Kalam in the year 2006. Mr. Abul Kalam was a bus driver. Shahana Aktar has been living with her husband's home at Begumgaj.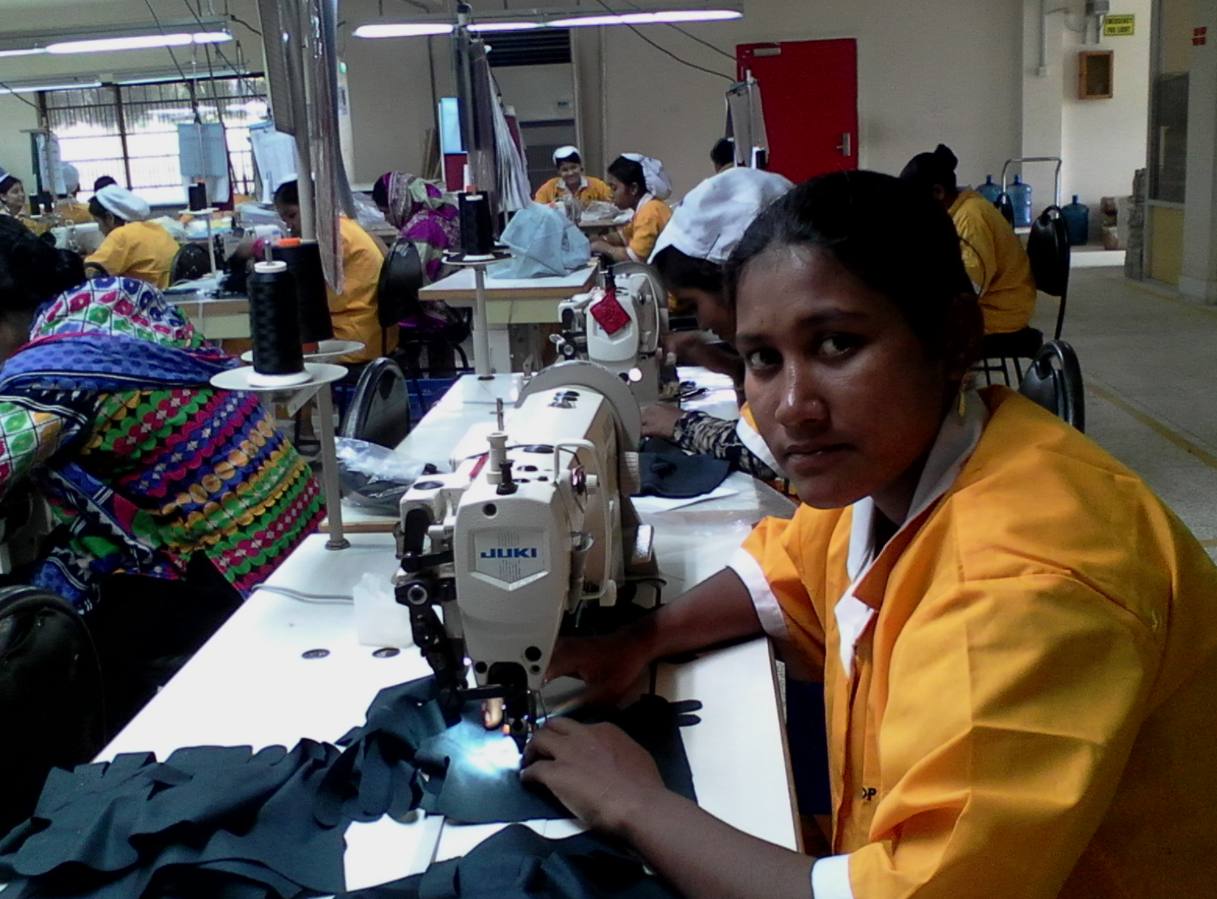 She was enjoying a happy family life with her husband's limited income. They became parents of two girls in their 10 years conjugal life. In the year 2016 suddenly her husband was died by heart attack. Darkness comes in her family. Her father could not provide any support to her due to poverty. She could not find out any way for surviving with two girls aged 7 & 4 years. She tried to do something at village to bear her family expenditure but scope was not in favor her. So, she came at Chattogram City and rent a room at a slum near Pahartali Rail way public school area. She was informed that admission going on in different trades at UCEP Ambagan Technical School. She also informed that UCEP provides training as well as employment support with free of cost. Accordingly she came to UCEP Ambagan Technical School and admitted to ISO trade under CITI Foundation for the session July-December2017. She has successfully completed her training course on 31 December 2017 and UCEP arranged a job as sewing machine operator at Mamiya-op (BD) Limited, CEPZ, Chattogram on first January 2018. Her Monthly Salary BDT.7200.00, Attendance bonus BDT. 500.00 plus over time. Her monthly income BDT.12500per month. Company also provides lunch, tiffin and transport facilities. Now she have dreamed a survival with happy family in near future. She is very grateful to UCEP as well as CITI Foundation to stands beside her.
Rubina Khatun
UCEP Pahartali School
Rubina Khatun is the first daughter of Md. Abdur Rashid and Mrs.Niruli Begum of khordd patanocha village under Gaibandha Upozila. Poverty & livelihoods have forced her family to shift from village to Chattogram City twenty years ago. But the cruel ironi of fate, the development of her family's fortune,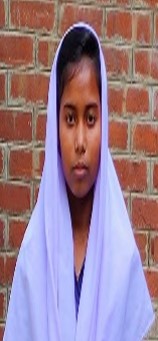 remains like a golden deer. Now a days Rubina has been living with parents along with her younger siblings at north Veluar Dighi under Pahartali police station in Chattogram city. Her father is rickshaw puller and her mother is informal worker and works in other's house. She has participated in PECE Exam 2018 from UCEP Pahartali School. She was able to present to herself as meritorious student to all the teacher. The school authorities were keenly interested in knowing all about her in the classroom. Poverty-stricken parents couldn't give Rubina the much-needed nutritious food, the clothes she needed, the lessons she needed, and the tutorial she couldn't even afford. Rubina's persistent attitude, hard work helped her to score golden A+ in PECE 2018 from UCEP Pahartali School, Chattogram Region. Her parents and teachers are feel pleasure, tranquility and proud of her great success in early stage of educational life. Rubina is polite and gentle in manner. That is why she has a good acceptance among schoolmates and teachers. Her presentation, negotiation skills, active participation in the lesson always lively and draw attention to all. Rubina's hobby is reading various books. She want to develop herself as a good human being Currently, Rubina is a student of Class VII under UCEP Pahartali School. She is looking forward to all for guild line and cordial cooperation to success her mission of life in future.
PRANTO DAS
A. K. Khan UCEP School
Pranto is a student of class VII of A.K. Khan UCEP School, Chattogram. He lives alone in a tiny rented house. It's matter of great sorrow that his parents, Babul Das and Krishna Rani Das are not alive. His mother died during giving him birth. But he cannot say when his father was died.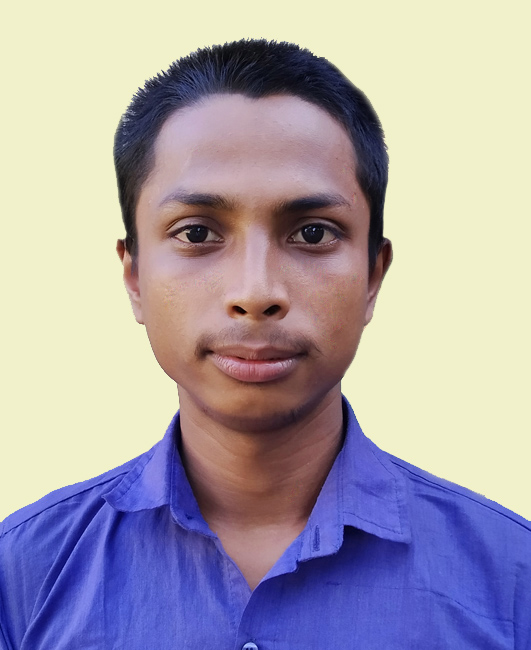 He grown up under the taking care of his uncle up to ten years. When he was ten years, he went out from his village house, Bhola to Chattogram with one of his uncles who manages a job for him in a workshop where he lives and continue his work. After working here a few years he went away to Barisal again. After one year, he came back to here in Chattogram alone and admitted in UCEP A. K. Khan Technical School in "Welding" course for three months. After completing his course he was engaged in "Delta Shipping Limited". He has been serving his job there still now. He earns Tk. 8000/ per month in an average. Sometimes he takes contract job from house owner for more earning.
In spite of continuing the job he realizes the necessity of receiving general education side by of his Technical Education. So he decided to continue his work at night shift and schooling at day time. Having great eagerness to study, he got himself admitted in class V in 2018 and successfully completed PECE Examination with GPA 4.83. Though he faced many challenges in his life but no any hardship could stop his success. He is the chairman of CCM of the school as well and building quality of leadership.
This way he will be able to fulfil his dream in future and can also manage himself well.
Md. Hossain
UCEP Mabia Rashidia School
Everyone calls him 'Hossain'. His age is 11 years. His Father's name is Bashir and Mother's name is Hosneara Begum. He lives in the village named Golkhali. Golkhali is a village of Golachipa thana in the district of Patuakhali. His family came to Chattogram because of losing his inherent properties.
In March 2012, they took shelter in rental house of Saleh Ahammed Chowdhury at Charrangamatia area in Kalurghat, Chattogram.
His father was always busy everyday with his works for earning money. His mother works in a garments factory. His mother was always tensed for their studies. She talked about this with their neighbours.
In Charrangamatia there is a unit of UCEP named 'UCEP- Mabia Rashidia School' where General and Technical education is taught. A teacher of above mentioned school admitted Md. Hossain in class V. In 2014 he passed class VIII from this school and took admission in Technical Trade in the same school. He completed the course successfully within 6 months and then got a job in Aramit Cement Factory. He got admission in Bangladesh Open University in class IX along with doing his job. At present Hossain is a candidate of HSC and does his job as an assistant operator in YUNUSCO T&BD Ltd. He gets 10500 taka monthly for his salary and emoluments. Md. Hossain has enriched himself with skills by taking training for three months from the YUNUSCO office. According to Md. Hossain he exclaimed with sorrow that his studies might not continue anymore. But UCEP has changed his views to go ahead. He will continue his studies and his job parallel. In this time he completed SSC & now running HSC under Bangladesh Open University. His parents are also supporting him in this regard. Now Hossain dreams to establish a Poultry Farm and mobile shop in his own village.