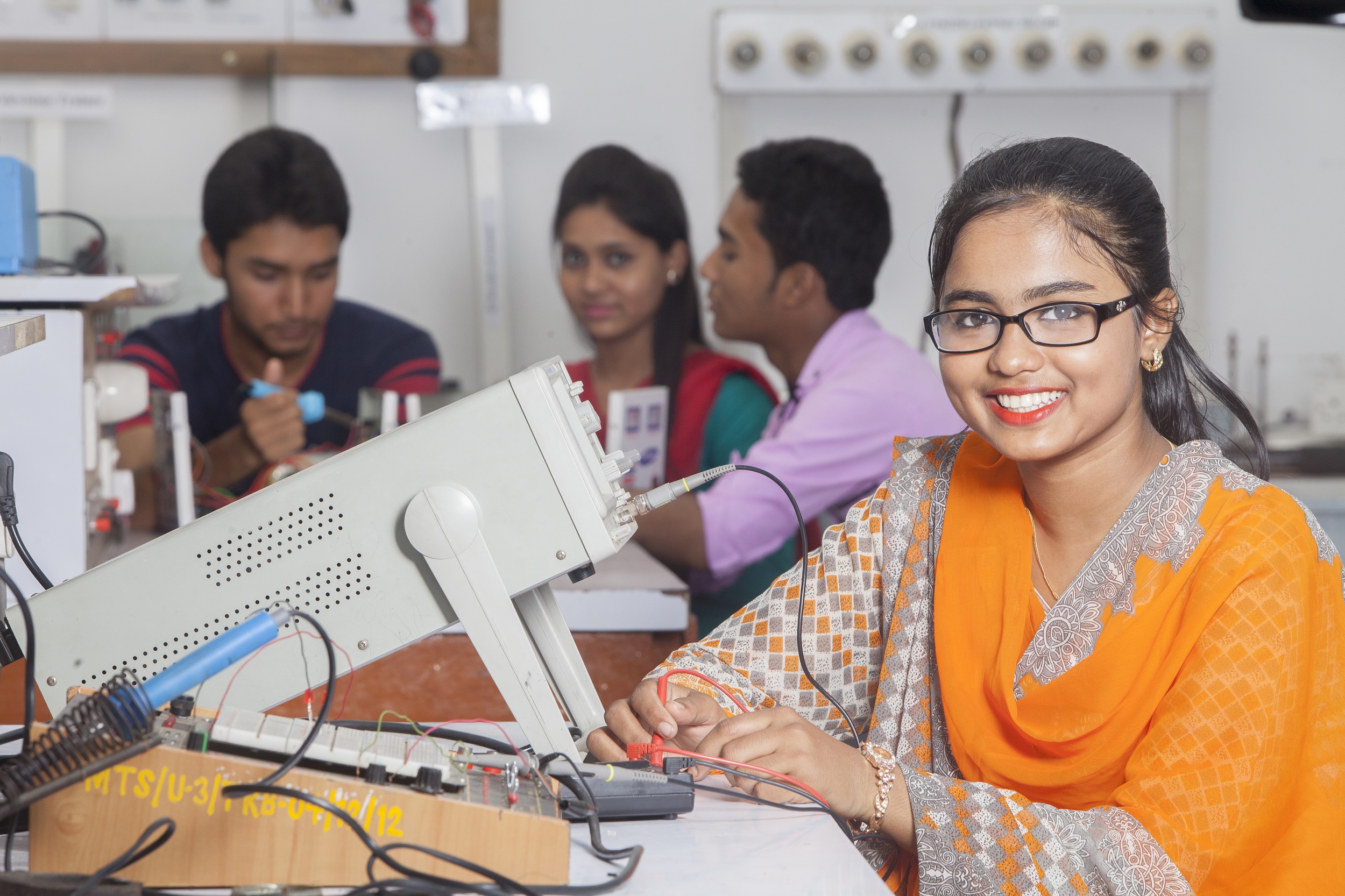 DECENT EMPLOYMENT & ENTREPRENEURSHIP DEVELOPMENT
Around 90% graduates from our Technical Schools light their dreams up through Decent Work within 06 months of graduation and contributing to the National Goal of Increasing Employment.
Employment & Enterprise Development is the forward linkage programme of TVET and Skills Development programme which includes both wage-employment and self-employment supports to the youth after completing the skills training at UCEP Bangladesh. The programme also has strong linkages with industries and enterprises to ensure Decent Employment of UCEP Bangladesh graduates.
Career Guidance to potential trainees of the skills training programme;
Career Counselling to the youth to decide their career with information related to skills;
Future opportunities for career growth and development.
UCEP Bangladesh has 17 Employers Committees in its different operational areas with active members from the private sector industries and enterprises. The objectives of UCEP Employers Committee are to provide career counselling, job placement support, apprenticeship improvement activities, create scope for industrial linkages and exploring opportunity for UCEP program.
UCEP Bangladesh has also 5 Sector Skills Planning Committee (RMG, Light Engineering, Electrical, Electronics & RAC, Tourism & Hospitality) in Dhaka and Chattogram. Sector Skills Planning Committee is formed for thematic guidance to UCEP Bangladesh.
Story of change (a successful learner/graduate)

My name is Tariqul Islam. I am a student of Electrical Industrial and Maintenance (EIM) trade and dream to be an Entrepreneur. I live in Sylhet. My father is a farmer and my mother is a housewife. I am the 2nd son of my parents and was born without a leg. I have two younger brothers and an elder sister. After passing my Secondary School Certificate (SSC) examination, I could not continue my studies due to my father's financial crisis. I was very sad and frustrated. I had nearly lost hope but then heard about UCEP Bangladesh and its free trade courses. I have enrolled in the course and hope to become competent within six months. UCEP Bangladesh's Job Placement Team will help me get a good job, by which I want to sharpen my skills and save some money. I hope that I will get support from UCEP Bangladesh's Enterprise Development team to help me set up my business with further training and access to financial support. One day, through my business, I dream to be able to support helpless children and youth in my community.
Donate to support someone like Tariqul Islam