UCEP Technical education programme continued its special education modality for the students from 1 January 2022 to 21 February 2022 before opening the schools. A study group consists of 5 to 6 students of same grade in an area.
The class teacher played the main role to divide the students into group where s/he was responsible for ensuring participation in education. The Center In-charge, and subject teacher has monitored to maintain safety security and quality assure.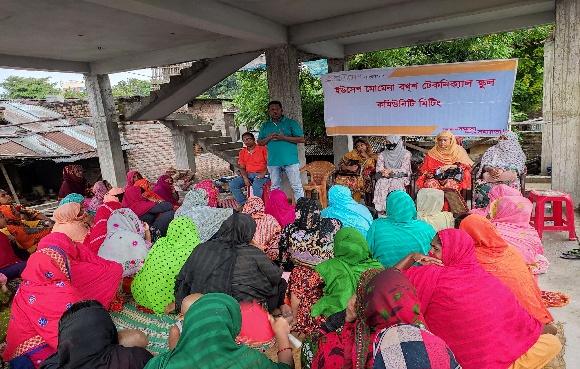 Besides, every Group has selected a group leader, s/he also has contributed to conducting the Group study and has collected assignments from subject teachers and government assignments for one week In the beginning of 2022 from January as usual the blended teaching learning process conducted through study group at UCEP Momena Bokhsh Technical School.
It continues up to 21 Feb 2022 following UCEP as well as government's decision. Then the school activities continue as usual.