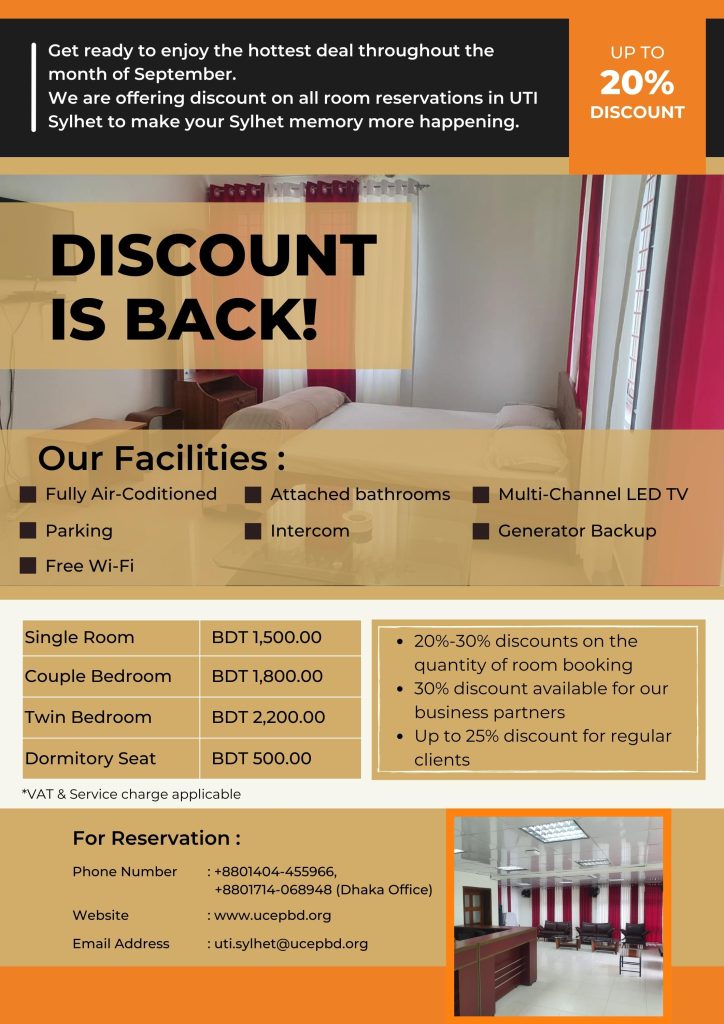 UCEP Training Institute (UTI), Sylhet is a concern of the Social Enterprise Development (SED) wing of UCEP Bangladesh. It is a hospitality facility for business or leisure, ideally located within the lush landscape of Sylhet city. It provides accommodation, catering and meeting facilities with seminar room/venue for conference, training, meeting for corporate organizations and residential service for tourists.
Significant renovations and modifications were made recently with modern equipment and facilities to give a unique hospitality experience to guests.
Besides, UTI, Sylhet dining serves high quality food items at affordable prices. If you are planning for a family trip, official/corporate visit, or organizing a workshop or seminar, you'll find an exclusive welcoming experience in UTI, Sylhet.
CONTACT: +88 01404-455996 (For reservation), +88 01714-068948 (Dhaka Office)
EMAIL: [email protected]