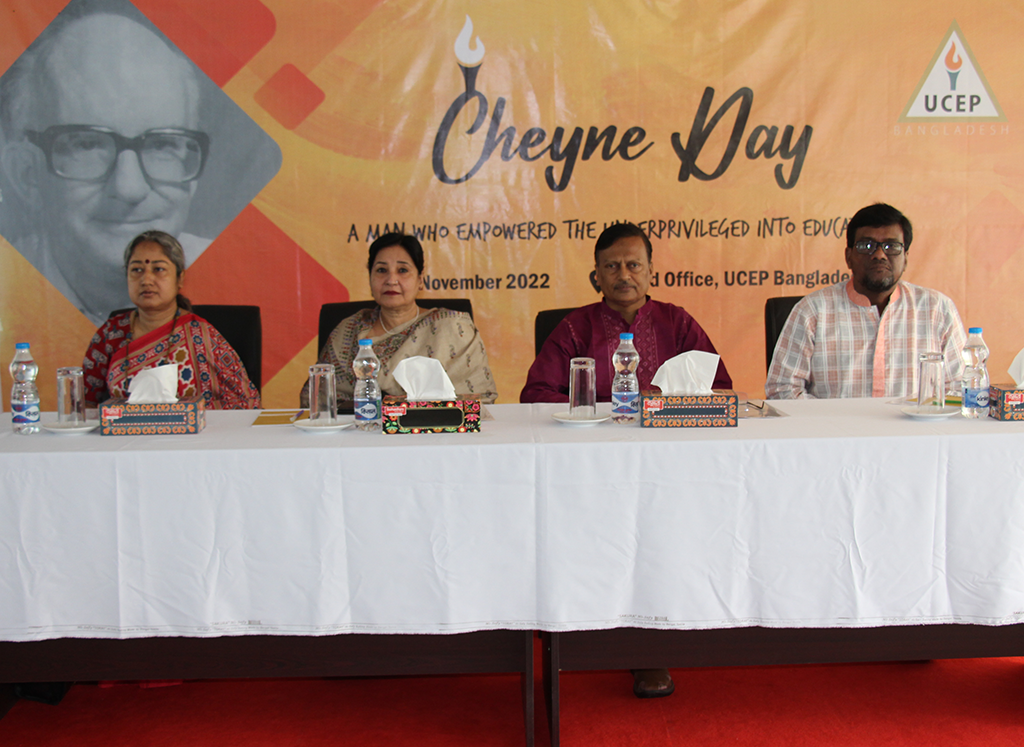 UCEP Bangladesh celebrated the birth anniversary of its founder Mr. Lindsay Allan Cheyne on 4th November at its head office in Mirpur-2, Dhaka. The event was presided by the Chairperson of UCEP Bangladesh Ms. Parveen Mahmud FCA .
The Ex-students praised UCEP Bangladesh for its outstanding contribution to the expansion of technical education since 1972. They acknowledged UCEP for initiating various pieces of training on professional skills, entrepreneurship development and courses to address the Fourth Industrial Revolution (4IR) and ICT.
The Directors said that these activities of UCEP would help in achieving the country's Sustainable Development Goals (SDG). They expressed that UCEP Bangladesh would continue developing skilled human resources in the coming days to fulfill the dream of 'Shonar Bangla' (Golden Bengal) by the greatest Bangalee of all time, the "Father of the Nation" Bangabandhu Sheikh Mujibur Rahman.
The Chairperson of UCEP Bangladesh, Ms. Parveen Mahmud FCA said that UCEP has been working relentlessly to enlighten the lives of underprivileged children of Bangladesh with education and life skills. She acknowledged the support of the Government and showed her gratitude to its founder Mr. Cheyne.
The programme ended with a captivating cultural program performed by the students of UCEP Bangladesh.