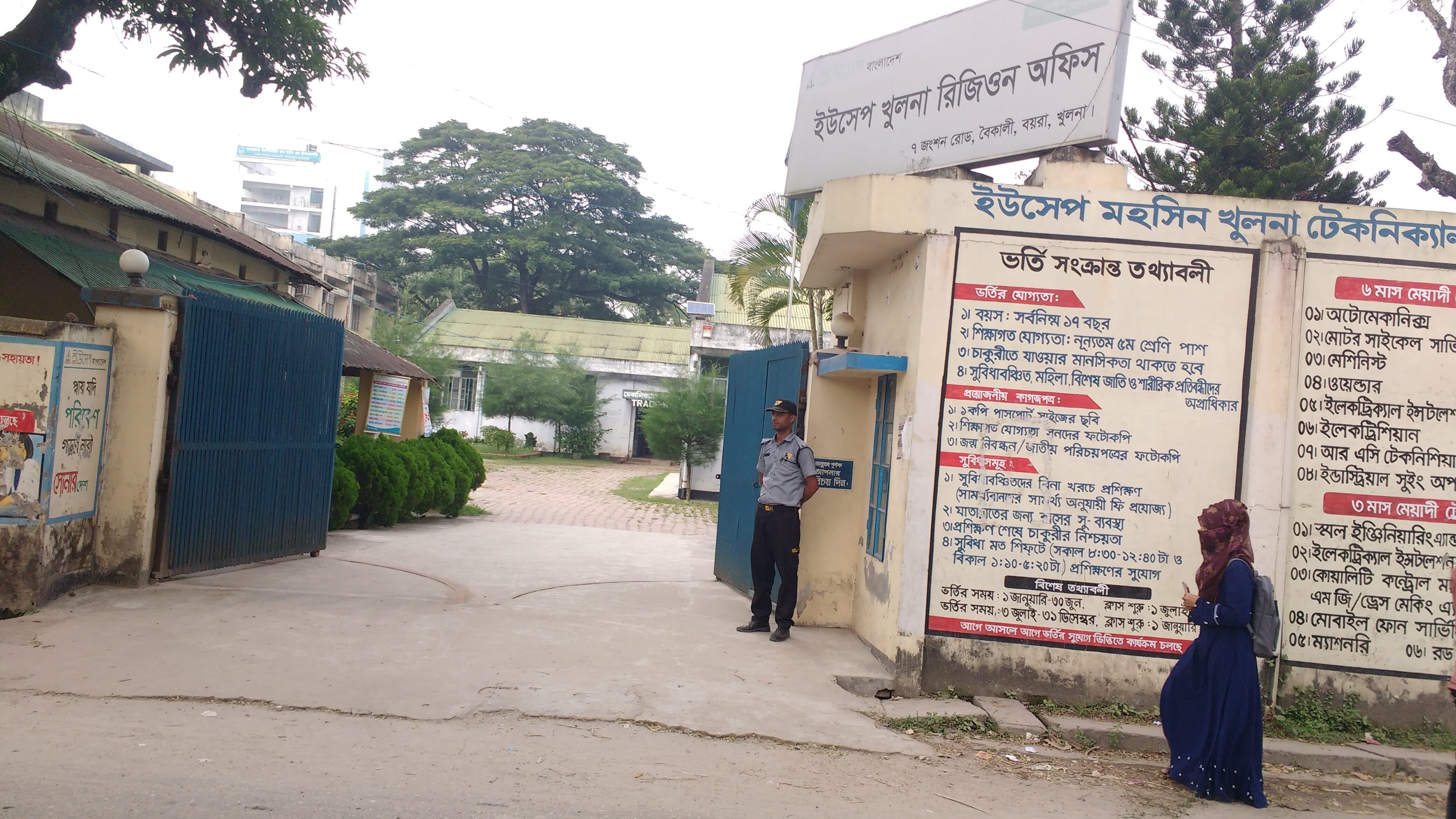 UCEP Khulna Region was established in 1982 initially with two General Schools. UCEP Mohsin Khulna Technical School was established in 1993. At present, there are five General Schools, two Technical Schools and one Outreach center in Barishal under Khulna region.
Khulna division is bounded by Rajshahi division at north, Bay of Bengal at south, Rajbari, Faridpur, Gopalganj, Pirojpur and Barguna districts on the east and west Bengal state of India on the west. The Sundarbans is located in this division covering southern parts of Satkhira, Khulna and Bagerhat districts.
The region has an Export Processing Zone (EPZ) to contribute the national economy through the large and medium industries, especially the jute manufacturing industries, fish and seafood packaging, food processing, sugar mills, power generation and ship building. The zone has also attracted foreign investment and lots of project have been implementing in this division with a special focus on climate change and natural disaster. At present, it is the third largest economic zone of Bangladesh.
Barishal Outreach Center:
This center started its operation initially with two General Schools in 2007 with fully regional setup and it had expanded its programs with additional two General Schools and one Technical School in 2008. As lots of organization (GOs and NGOs) had been working with additional stipend supports to children for education, the target group availability was declined following the program modality of UCEP Bangladesh. As a result, all General Schools had been closed on December 31, 2016 due to the resource constraint, market demand and organizational strategy. However, from January 2018, Barishal Technical School has been operating as "Barishal Outreach center" under Khulna Region.
Barishal city stands on the Kirtankhola river which is one of the biggest river ports in Bangladesh. It is a city of nearly 0.38 million people and divisional headquarters. Medical college, cadet college, some pharmaceutical industries, textile industries and Bangladesh Inland Water Transport Authority's head office are here. Barishal is a rice producing center of Bangladesh. It is also famous for betel leaf. Agricultural products, Hilsha fish, medicine and cement are exported from here. In a decade, Barishal region will be turned into one of the largest economic zones of the country. The government has started the works for the development of Barishal region, including that of the Payra seaport. Once it is operational, Payra seaport will be the third seaport in Bangladesh.

Regional Manager
Mohammad Kamruzzaman